Transitions with AAC Systems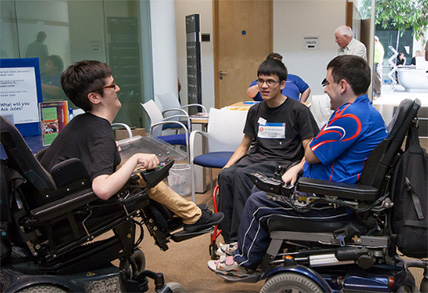 Planning for transitioning students who use AAC between grades, schools, programs and post-graduate settings requires additional planning and coordination. Often, there is a new multidisciplinary team of professionals supporting the student and family who need time to get to know the student and become familiar with the student's AAC system. Important questions to answer include:
What planning should occur before the transition?
What training will the new team members require?
Who is responsible for providing the training?
Who will prepare the vocabulary on the student's AAC device for transitions to the next school setting?
Resources
Guidelines for School Division Transfer of Assistive Technology Devices
The Virginia Department of Education developed a set of guidelines that permits any Virginia school division that has provided a "child with a disability" with an "assistive technology device" to transfer that device to another school division or a state agency that will be serving the child, or to the student or the student's parent. The permissive transfer may occur when the student exits the school division and the device continues to be necessary to the student's functional capabilities.